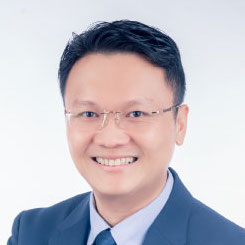 Speech by YB Yeoh Soon Hin
Penang State EXCO for Tourism and Creative Economy
10 December 2020, Thursday
Warm greetings from Penang!
We would like to wish you 'Selamat Datang', or welcome to BE @ Penang conference. The 5 th edition of this conference is held by Penang Convention & Exhibition Bureau (PCEB) and Anderes Fourdy Events.
While 2020 has crippled us to organise physical events, it has showed us the convenience of virtual and online meetings as well as conferences, that were able to be carried out through technology and apps.
During such times, I believe that it is more important for us to remain connected through digital platforms. I am glad that PCEB is still organising the BE @ Penang conference for the 5 th edition to bring wider coverage and allow more people from around the world to tune in to the sessions accordingly.
The travel industry was the most affected throughout this pandemic, but we have been working to restart Penang tourism through measures to ensure sustainability and resilience.
While most of the industry players depend on international travellers, we are able to review and improve on domestic travel with the Penang Tourism Rejuvenation Plan as well as the Penang Responsible Tourism campaign.
Penang, through the pandemic is still kept on the minds of potential and future travellers through its accumulated accolades for the past few years. The latest addition is once again our Penang Asam Laksa, ranked 7 th in World's Best 50 Foods listed by CNN.
Last year, CNN Travel, CNN International's travel website, named Penang as one of Asia's 17 best destinations to consider for one's next adventure. The online programme for this 2-day conference is filled with topics that will prompt how we need to do things differently in order to rebuild the industry.
As we all share the common issue, we are glad to have various industry professionals to share with us their various strategies implemented and actions taken to recreate the confidence to travel again.
While Penang continues to prepare itself to welcome back international visitors, we are also working hard to build on domestic travel by the constant fight to curb the COVID-19 cases and successfully establishing more 'green travel bubbles' to Green Zone areas in Malaysia.
I hope that through this year's BE @ Penang, we are able to take on new perspectives and really consider fresh blueprints and action plans to continue staying steadfast and positive towards the regeneration of the tourism and business events industry.
To all speakers, thank you for your kind contribution in terms of knowledge and expertise for this year's conference. I believe your input for the designated sessions will provide better insights for the travel industry throughout this recovery phase.
I would like to wish attendees who are tuning in from not only Penang and Malaysia, but also from various parts of the world, an informative and thought- provocative time throughout the next two days.
Penang awaits to welcoming you back to visiting her and its exciting offerings!
Thank you.