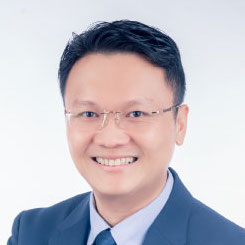 Welcome Message by YB Yeoh Soon Hin
Chairman, Penang Convention & Exhibition Bureau (PCEB)
Penang State Executive Councillor for Tourism & Creative Economy
Selamat Datang, welcome to Penang! It is exciting to be welcoming most of you back physically to the state, through the 6th edition of BE @ Penang. As for our overseas industry partners and friends, I wish you will join us as well, virtually.
With the opening of interstate travel, it is as if the island has been brought back to life, where Penang's famed tourist spots are beaming with tourists from other states.
While Penang is working hard to ensure all SOPs are in place with our revised Responsible Tourism campaign - updated accordingly to the federal government's required health and safety protocols in order to welcome back international visitors, we hope to continue establishing more 'travel bubbles' in Malaysia, and to put Penang as one of the destinations not to be missed.
The conference will mark the beginning of more physical events being held in Penang, and we want to make our international attendees feel more inclusive than ever before. I wish all of you a fruitful conference, and please feel free to bask in the many offerings of Penang while you are here.
Thank you.