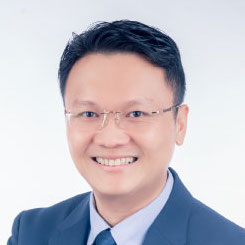 Welcome Message by YB Yeoh Soon Hin
Chairman, Penang Convention & Exhibition Bureau (PCEB)
Penang State Executive Councillor for Tourism & Creative Economy
Selamat Datang, welcome to Penang! It is exciting to be welcoming most of you back physically to the state, through the 7th edition of BE @ Penang. As for our overseas industry partners and friends, I wish you will join us as well, virtually.
In order to maximise the State's visibility as a host destination, we have selected Penang's diversified setting, including its pastoral and old-world heritage attractions as well as its reputation as a famous hub for major events.
I am very pleased to learn that the BE @ Penang attendees will go to Penang to experience the warm welcome from the pearl of the orient. This is an unfiltered experience of Penang that one should not miss.
This conference will be one of the notable events hosted in Penang, and we want our international attendees to feel more welcome than ever. I hope everyone will have a successful conference and ensure to take advantage of everything that Penang has to offer during your time here.
Thank you.